Leonides Estrada, REALTOR®
Austin Metro Area Expert
The Real Deal TM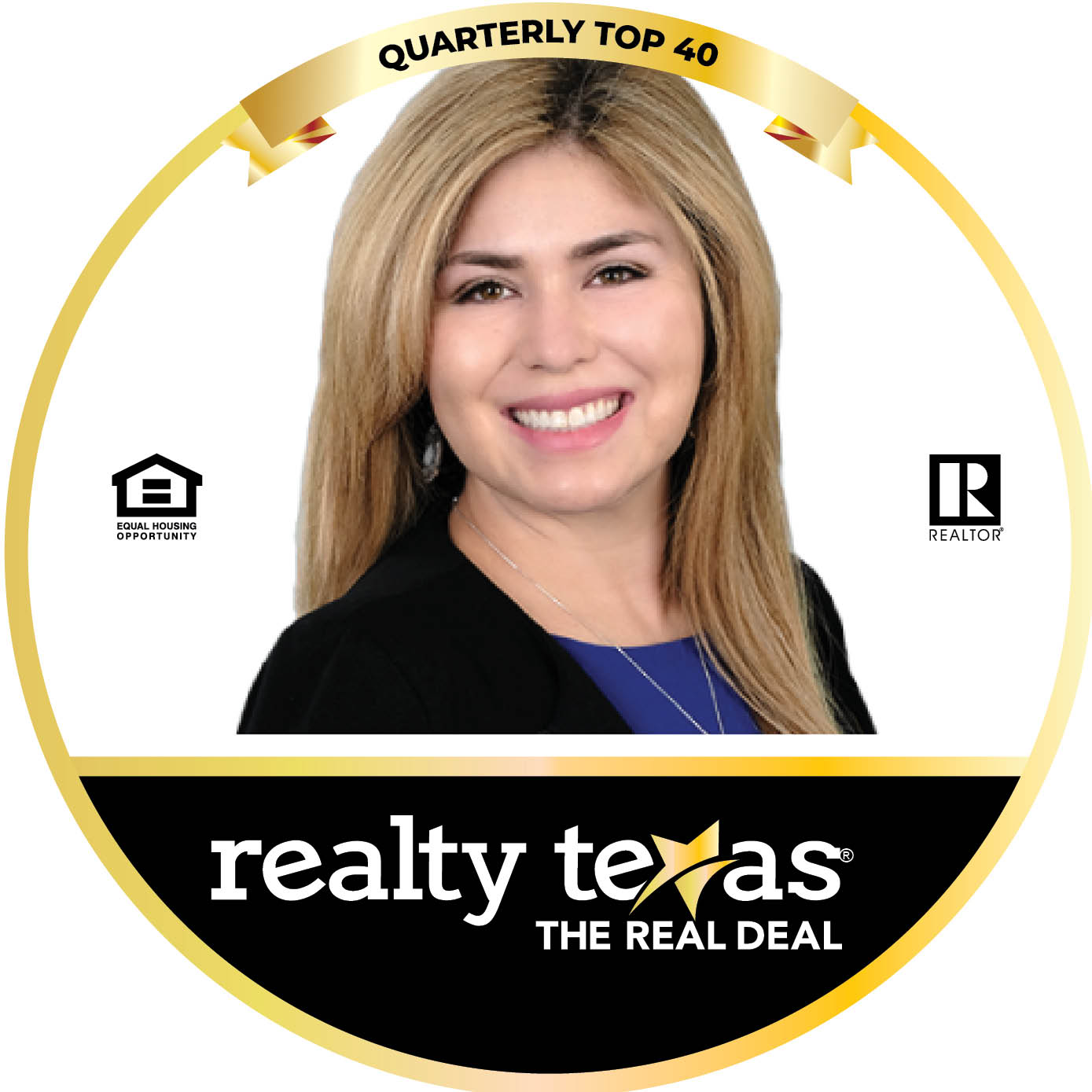 Leonides Estrada
The Real Deal TM
7 Years Experience
178 Transactions Closed
Leonides Estrada is a Senior Realtor® at Realty Texas known for her dedication, patience, integrity, and exceptional customer service. Leonides places her customer's needs first. Because of her availability and communication, as well as negotiation and management skills, Leonides understands what if takes to be successful in the competitive Austin market and the surrounding areas. She has an incredible work ethic which allows her to work with her clients beyond the close of escrow. Leonides Estrada continues to earn her client's trust and respect. With a firm background in finance, management, and legislation she is able to anticipate the needs of her clients. If you want your next home investment to be your best investment, contact Leonides at (512) 850-0100.
As a Texas REALTOR®, my mission is defined by more than transactions. Anchored in fiduciary responsibility and trust, I am committed to building enduring relationships on transparency and mutual respect. Through expert negotiation, I ensure that your needs are not just recognized, but championed. My focus is unwavering: to deliver results that align with your unique objectives, placing your interests at the heart of every decision. To me, real estate isn't just a profession—it's a lifelong pledge to advocate for and advance your success.
Buyers, Landlords, Sellers, Tenants, Austin MSA, New Construction, Residential Leasing, Residential Sales.
REALTOR®
REALTOR® is a federally registered collective membership mark which identifies a real estate professional who is a member of the NATIONAL ASSOCIATION OF REALTORS® and subscribes to its strict Code of Ethics.
Graduate, REALTOR® Institute
An increased knowledge and skills in a broad array of technical subjects and the fundamentals of real estate.
Seller Representative Specialist
If you are considering selling your home, work with a Seller Rep Specialist (SRS). REALTORS® with the SRS Designation after their name have met specific educational and practical experience criteria in representing sellers.
Accredited Buyer's Representative
REALTORS® that have met strict educational and practical requirments set by the Real Estate Buyer's Agent Council (REBAC).
Areas Served
Austin
Barlett
Bastrop
Buda
Cedar Creek
Cedar Park
Coupland
Del Valle
Elgin
Florence
Georgetown
Horseshoe Bay
Hutto
Jonestown
Kyle
Lago Vista
Lakeway
Leader
Leander
Lexington
Liberty Hill
Manchaca
Manor
New Braunfels
OTHER
Pflugerville
Rogers
Round Rock
San Marcos
Taylor
Thorndale
Thrall
Agent MLS Subscriptions
MLS Code
MLS Name
Association
Agent Name
Status
Austin Board of REALTORS®
Austin Board of REALTORS®
Bastrop County Board of REALTORS®
Bastrop County Board of REALTORS®
Fort Hood Area Association of REALTORS®
Fort Hood Area Association of REALTORS®
Four Rivers Association of REALTORS®
Four Rivers Association of REALTORS®
Temple-Belton Board of REALTORS®
Temple-Belton Board of REALTORS®
Victoria Area Association of REALTORS®
Victoria Area Association of REALTORS®
Williamson County Association of REALTORS®
Williamson County Association of REALTORS®
San Antonio Board of REALTORS®
San Antonio Board of REALTORS®
Additional Details
leonides estrada
realtor
realty texas
austin
home investment
austin market